Our home is Denver Colorado

Please Sign our guestbook!

people have visited this page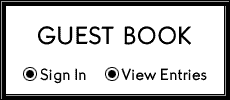 This page was last updated on: January 23, 2007
Well, Here it is August 2004. Barbara has gone back to work for Jones Colleges full time! I am still at home doing Genealogy. This month we celebrate our 25th Wedding Anniversary!! We are going to Las Vegas and plan to see several shows and see the sights and do shopping! My Sister Sandra and her husband George have sold their house in Natick MA. and are moving to Utica NY. They have bought a new house there and we will visit them for Thanksgiving this year. Our plans include a trip to Kauai, Hawaii in Mar of 2005. We think Sandy and George will join us there. We think we will get another car so I won't be stuck inthe house as at present. We also expect to meet Donna and Ed in Albuquerque for this years Balloon Fiesta in October. We have not been for several years. So we are looking forward to this. Barbara's brother Alan and his family are here for afew days and then they go home to Washington DC. Betty and Jack from Florida were here last week and hope their house dos'nt get hit bt this hurricane! Thats all I know for now!